DripFit Transformation - Marcie Logan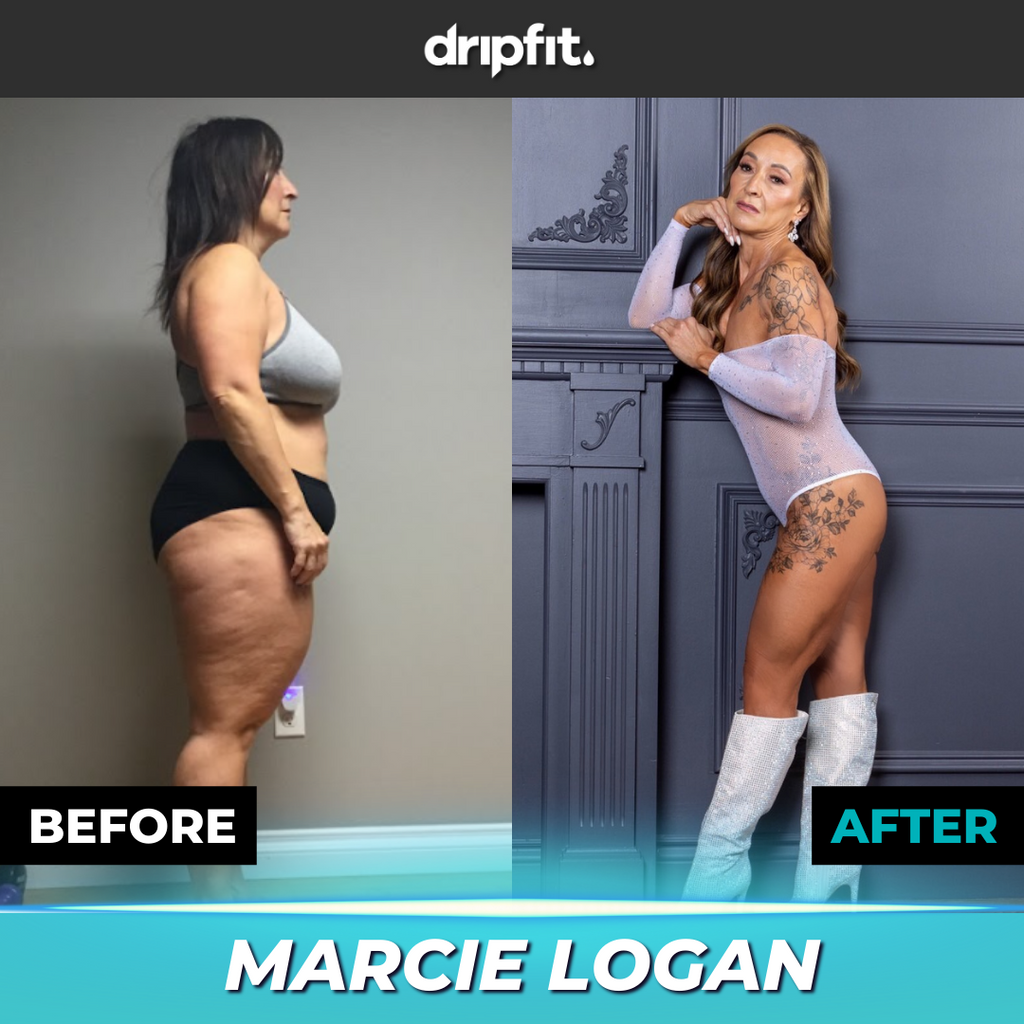 My transformation Story:
In April 2020 I celebrated a milestone birthday. I didn't feel or look like I thought I would on this special day, hating my reflection in the mirror, hiding from social settings and overall very unhappy, I knew it was time for change. Hammer Fitness had a 60 day challenge starting May 8 and I immediately signed up. That was just the beginning. After the contest I continued working with my coach, Jase Stevens with the long term goal of competing in a bodybuilding competition as a Hammer Fitness athlete. Three years later I did just that! I earned 4 medals in Figure and Physique at the Coburg Naturals in April this year. My focus now is building more muscle to be competitive at Nationals in 2024. When I look back to 2020, I don't recognize that woman. I have learned discipline, perseverance and so much more. I inspire people everyday to strive for a healthy lifestyle. This is now my passion. I am an online coach which is something I couldn't have done three years ago. I have just had my first magazine feature! This was another goal. I use my social platforms to share my story in the hopes of showing people it is never too late to start a fitness journey. My future goals are to build my online coaching business, earn my pro card and more magazine features. I want people to know the sky is the limit. The best things in life are on the other side of fear. 
FIND ME AT: